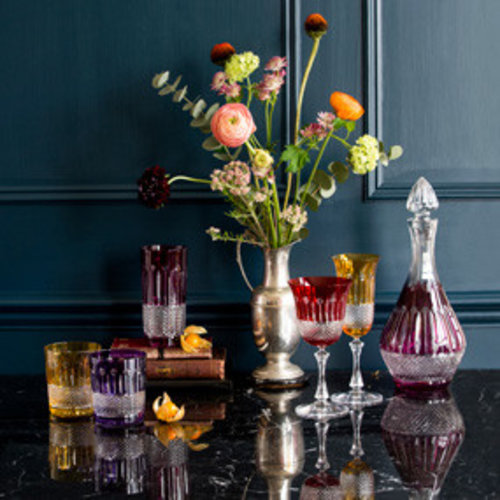 Birds of Paradise Colored Crystal Glassware and Barware
With a distinct nod to tradition which embraces a modern happiness and vigorous lifestyle, the Birds of Paradise collection, including stemware and barware in mix of six colors, invites the curation of modern "friends and family" drinking experience, which interplays between proportion, weight and size.
Each piece is hand painted, hand cut on a diamond wheel in Bohemia. Today Bohemia, Czech Republic is the world leading centre for quality crystal production. Gurasu is delighted to continue working with master craftsmen to produce their collections.