Crystal decanters make a luxury gift.
When preparing for Christmas we start to think about all the fine details which will make our festive table look extra special. When it comes to creating interior scheme, that is all about elegant simplicity, its often the small things that make the biggest difference. Stunning crystal and coloured glassware instantly transform a space and a table setting with ease.  
Styling our tables with beautiful decanters will add the wow factor bringing sophistication and elegance to the way we will be serving wine to our guests. Nowadays, decanters have more of an artistic and aesthetic reason, and are less remembered for their original purpose. However, the main reasons why a crystal decanter is extremely useful, particularly for older red wines, is to split the sediments from these rich in texture and flavoured wines. This process is done through what is called wine decanting. The liquid from the bottle is poured into the crystal carafe. This allows the sediment to retreat to the bottom of the original bottle, while the decanter gets the wine that is sediment free, or clear. Decanting is a process that has been done for many years, and thus basic rules have not changed since.
Displaying our beautiful decanters is also a way to impress first time guests. Particularly, if you use valuable antique decanters or colored crystal decanters, which, thanks to their rich colour, will stand out from other tableware on our Christmas table. You can find decanters in many shapes, sizes and designs and they also come in various materials. However, the most common is glass. Typically, the crystal decanter is used to store at least one size of a regular bottle (0.75l) of red wine. Do not mistake the decanter with a carafe. Although, their purpose is similar, a carafe has no stopper. It is a vessel perfect for white wines, juices or water. Coloured crystal decanter can be a great gift to give along with a set of matching glasses particularly knowing the price at such a set comes at, the receiver will be beyond thrilled with gifts such as these. From traditional style decanters to designer ones, you may find a piece which you will fall in love with. With a huge variety and decanters in all shapes, styles and sizes, Gurasu crystal is a treasure trove of options. Also you can click on the images below to get more informations on the single products. 
Birds of Paradise Raspberry Decanter in Sapphire Pink - £165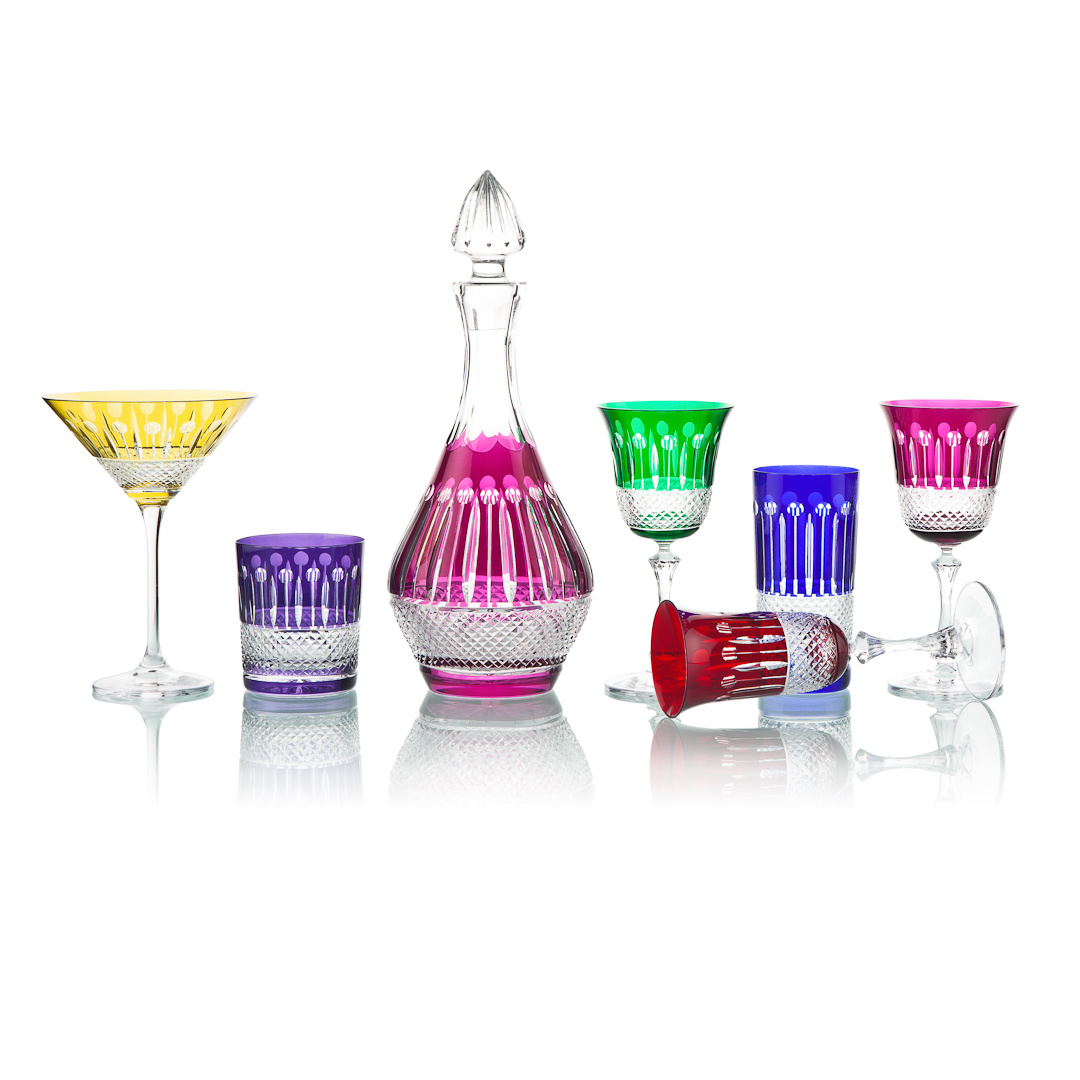 Aubergine Crystal Decanter - £168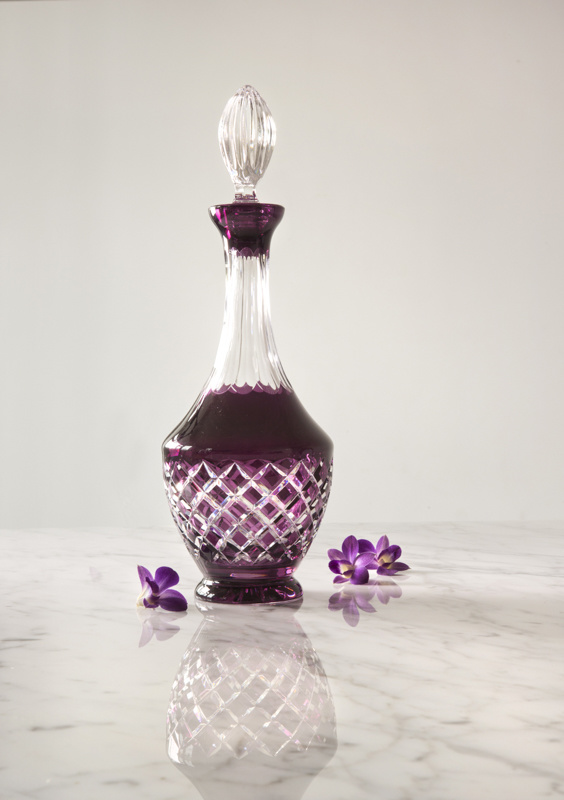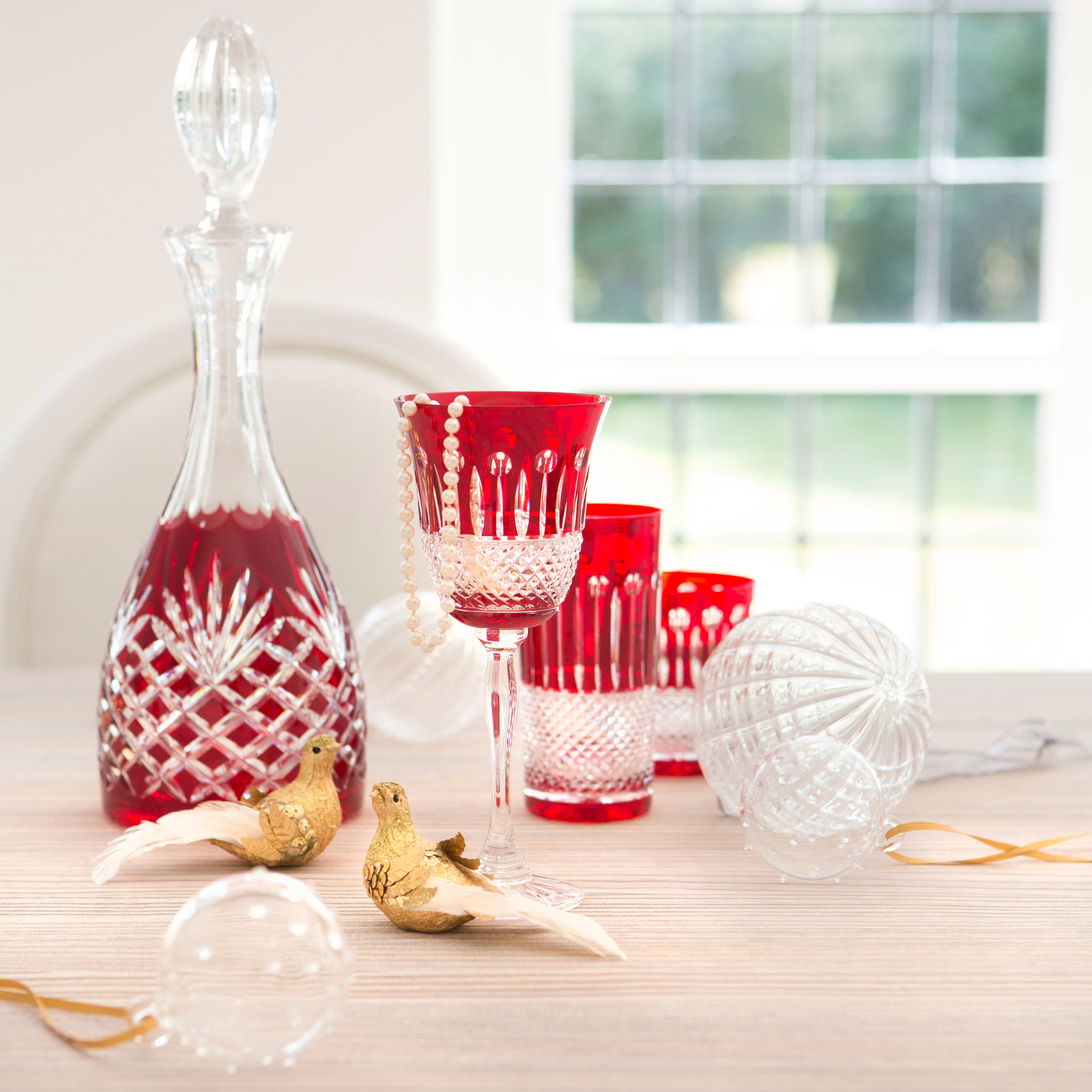 Jakub Pollag modern water carafe - £90.00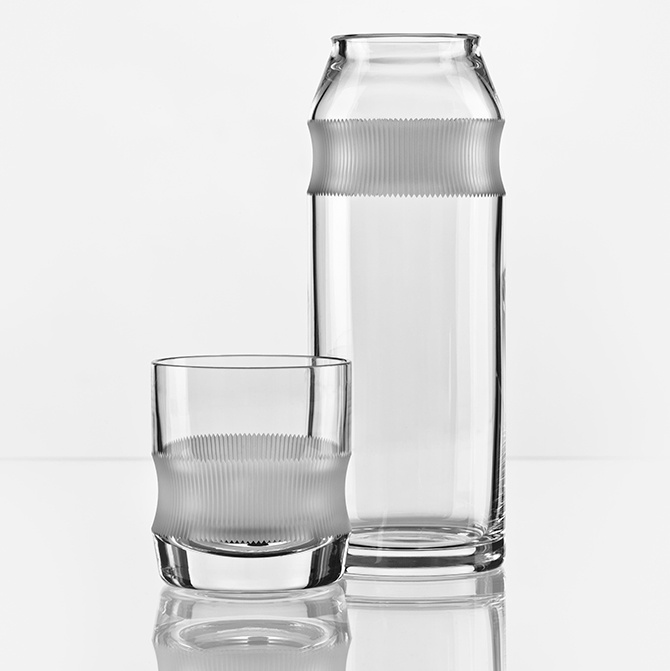 Bomma Engineering Designer Decanter m80x6 - £165.00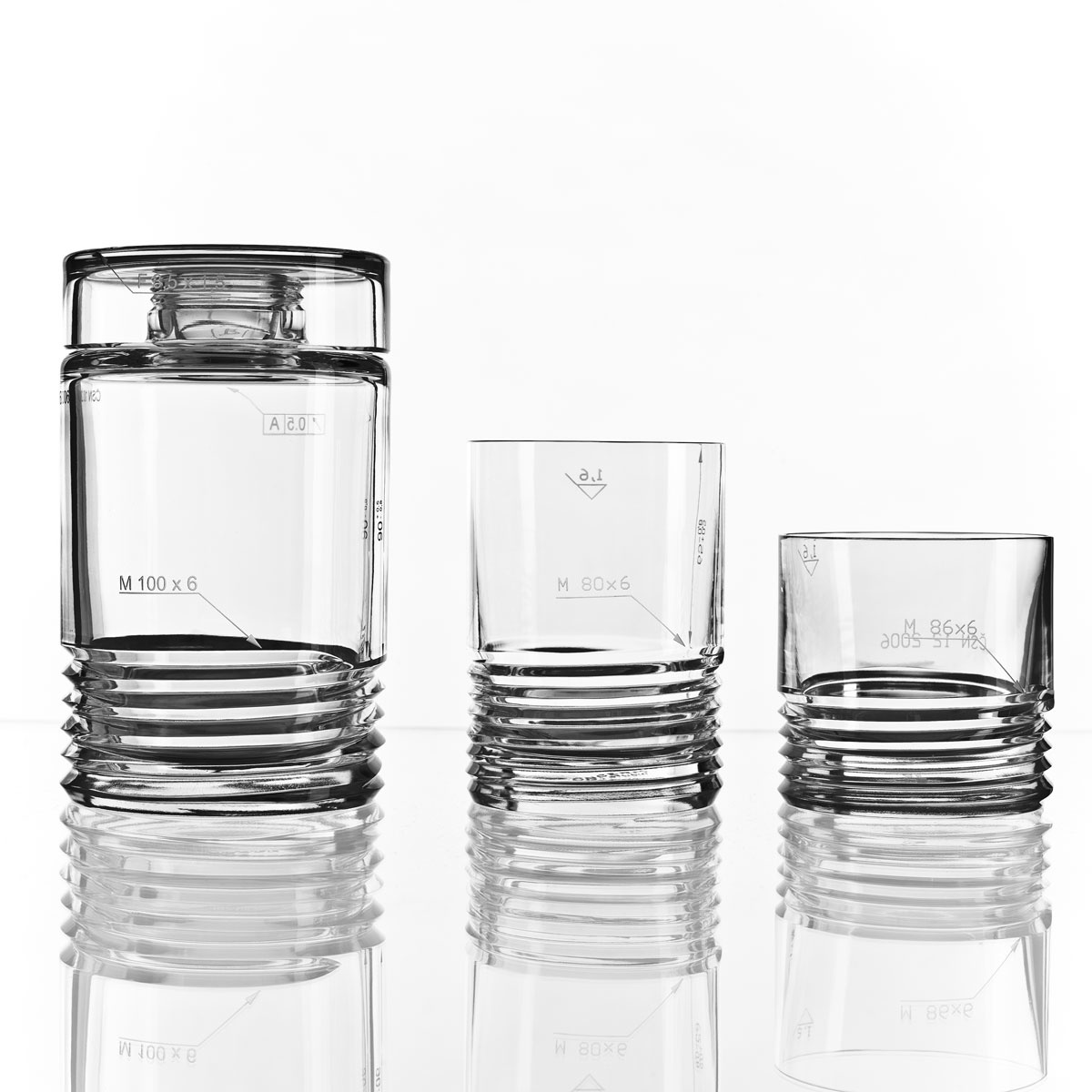 Rainbow Olive Green Crystal Decanter - £125.00