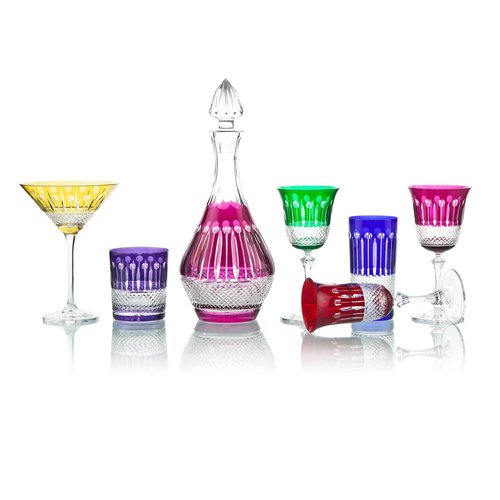 Birds of Paradise Coloured Crystal Glassware and Barware
With a distinct nod to a traditional, ornamental cut the Birds of Paradise collection, including stemware and barware in the mix of colours, invites the curation of modern "friends and family" drinking experience, which interplays between proportion, weight, and size.
The ornamental design found on old French designs has been reinvented and applied to a sleek and elegant glass shape.
Each piece is hand painted and hand cut on a diamond wheel according to traditional techniques of crystal cutting.